...........................................................................................................
In case no one is aware of this- the Bush administration has now made it unlawful for me to post pics of my breast or genital piercings, without first obataining all personal info from the client in the pic, including state issued ID info, residence, phone etc. And...I must make this info available to the Department of Justice upon request. Yes- YOUR info. They want to know who you are!
How long before it is unlawful to GET these types of piercings????? Pretty soon in Goergia appearently, where politicians push for this sort of thing. Yes, they have actually tried to make it unlawful to get a female genital piercing- and I'm not sure sure that they haven't succeeded by now. Thats right HEADS UP BOYS AND GIRLS! Your rights are being taken away slowly but surely as it is in "your best intrest".
Legal issues for my website (and many others like mine) stem from Code of Federal Regulations Title 28, Chaper 1, part 75 and from 18 U.S.C. Section 2257. These were put into effect to protect children from internet porn sites however, they are now using these laws to target the body modification community. The owner of BME (Shannon) has had to shut down the site today to move the server and it's corp office (and his family) out of the country, or he will face a 10 year prison sentence for each pic on the site, which basically means- if he re-enters the country- he may very well rot in jail!
Quit being a country swathed in apathy! That's how we got into this whole mess. Educate yourselves, speak your minds, and fight the good fight. Thats what made this America in the first place!!
MISS OUCH
Dedicated to being a deviant force
in the Universe since 1974
In the U.S. you have to be a deviant or exist in dreary boredom. Make no mistake all intellectuals are deviants in [the] U.S.

William S. Burroughs (1914-1997)
Yage Letters, 1963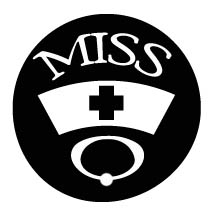 This site is always under construction...
SEND ME MAIL